Let's discuss how you can dress down work pants and even wear them with sneakers!

I've actually styled work pants casually before (remember this post here). Today I'm showing another example! The fabric of these pants is quite cozy, so I decided to keep that theme going by pairing them with a ridiculously comfy oversized cardigan (which also happens to be on sale for only $29)!

As a quick aside, oversized cardigans are such an easy way to make an outfit look much more put together and stylish. Plus if you work in an office that's always cold, an oversized cardigan is the perfect solution (and much cooler than draping a shawl over your shoulders)!

Back to this look! Because I wanted to highlight how you can wear trousers casually, I chose to remove the belt and paired them with a t-shirt and sneakers. I tucked in the t-shirt because I almost always tuck in my top to elongate my legs, but also to keep the look polished (remember casual doesn't equal sloppy)!

What are your thoughts on wearing pants casually? Let me know in the comments below!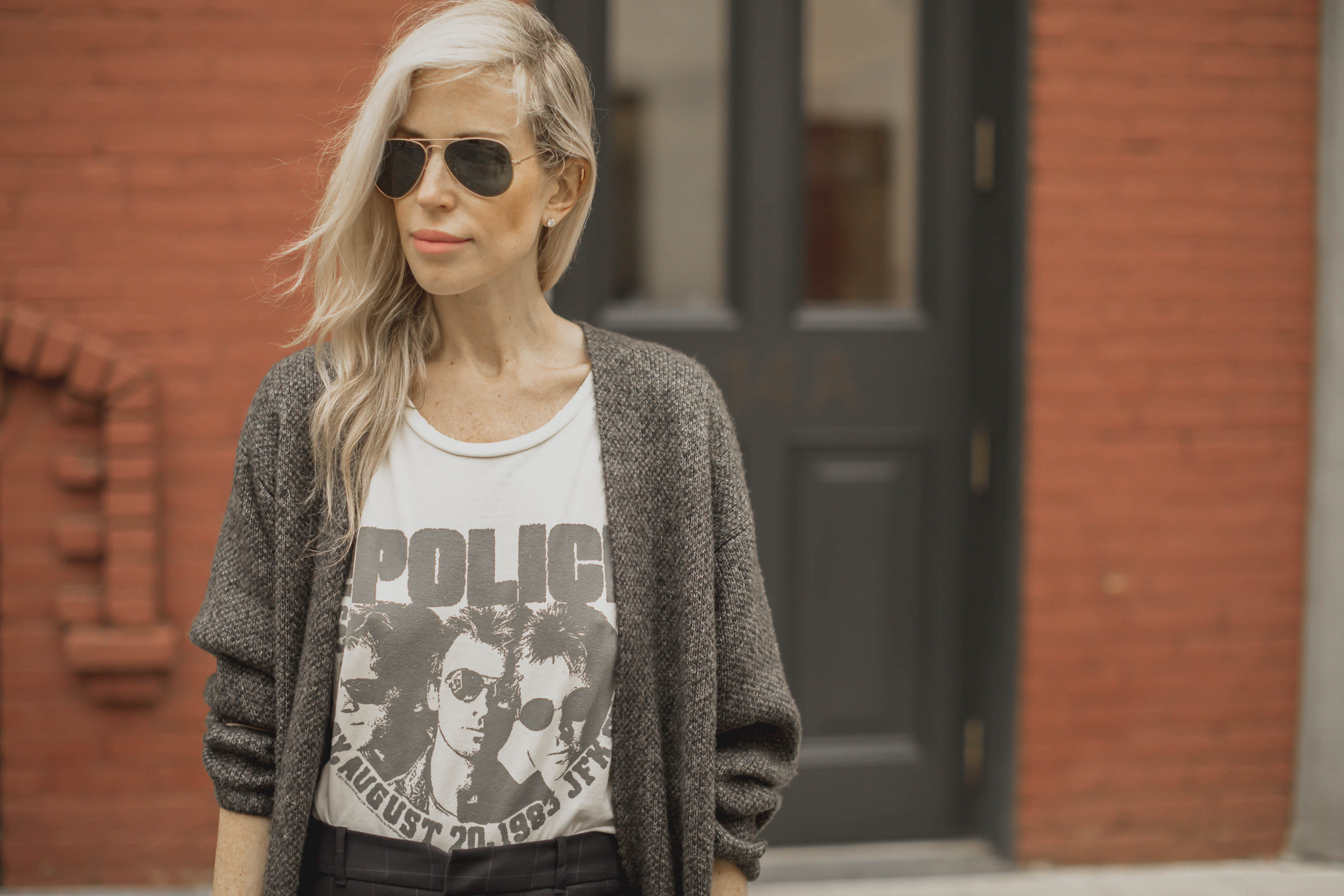 {Cardigan: Uniqlo (on sale for only $29!) | Shirt: Junk Food Clothing (c/o) | Pants: Mango | Shoes: Golden Goose (c/o Farfetch; also available here) | Watch: Cartier | Ring: Monica Vinader (c/o) | Sunglasses: Rayban | Lipstick: Nars (shade Bolero) | Nailpolish: OPI (shade Black Onyx)}
Shop The Post